~2022AACC News Express~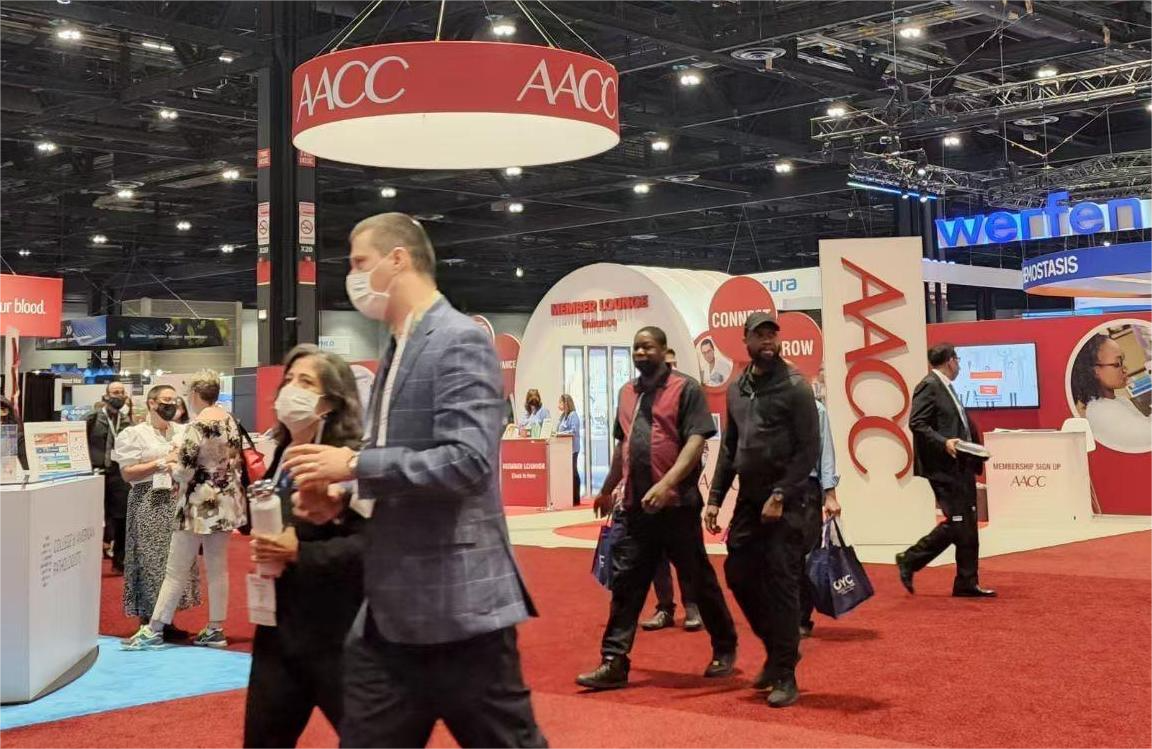 From July 26-28, Illumaxbio was showcased at the American Association of Clinical Chemistry 2022 Clinical Lab Expo. The 2022 AACC Clinical Lab Expo also featured 781 exhibitors from more than 100 countries and regions and covered 246,700 net square feet. According to official statistics, it attracted nearly 17000 visitors.
~high-profile Lumilite 8~
Illumaxbio made its debut overseas with lumilite 8 ultra small chemiluminescence system, cherishing its dream and expanding the market. With its advantages of high precision (CV ≤ 5%) and small size (25cm), lumite8 has attracted a large number of customers from Europe, North America, Asia and Latin America to stop to understand and discuss cooperation matters. Our convenient operation design of single dose chemiluminescence system has won wide appreciation and high recognition from customers.
Illumaxbio met a lot of friends here in the Illumaxbio booth (#858). Abbott, Siemens, human diagnostics, Mitsubishi and other giants and agents from all over the world came to our booth to understand more about the products. 
Focusing on clinical values and needs, Illumaxbio always pursues to be a global POCT innovator. We will continue to work hard to achieve full chain controllability through core innovation and provide more people with5A (Anytime, Anyplace, Anyone, Affordable, Accuracy) products and services!
~2022 CACLP Exhibition Notice~
Time: 7~9th Sep 2022
Location: Nanchang Greenland International Expo Center
Booth: No. B1-1213
We offer OEM & ODM solutions and comprehensive tests such as cardiac, inflammation,fertility,thyroid and tumor marks. We also provide one-stop products and services from instrument customization, reagent matching, CDMO to product registration.
Tel: +86 4006382018
Email:
sales@illumaxbiotek.com.cn
sales@illumaxbio.com
---
Post time: Jul-29-2022